So, besides becoming more time savvy, this year my goal is to think simple. If you're anything like me then you can relate to being a bit cluttery with things both tangibly AND mentally. Collecting or keeping unnecessary 'stuff' just because one day I might need it again… The clutter has been weighing on me.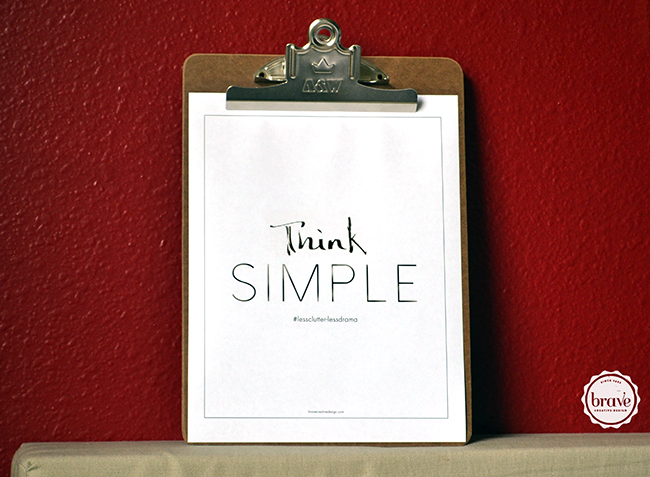 2014 was the start of our weeding out the unused stuff around our house. Too busy, too cluttered, too much. My husband has been thrilled I've been more willing to 'let go'. Going through old boxes, it was a real challenge but once I came to grips with the fact that I would never need (or use) 'this' or 'that' again things became lighter around here. You know, even when designing I find myself searching to 'add something' at times and I have to remind myself that less is often more.
Found a box of a LOT of floppy disks from like the 90s! Do I really need this?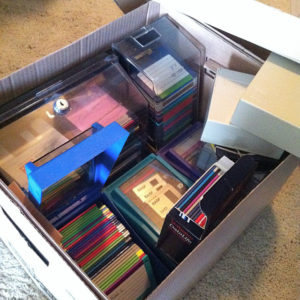 Over the years I've realized that I also tend to dramatize what's going on in my life. Do I have a busy life with homeschooling, freelancing, housekeeping, volunteering and trying to find time to spend time with family and friends? Yes, of course. But I naturally and often subconsciously try to anticipate what will happen with a conversation or a meeting and go all dramatic trying to 'prepare' for it and clutter and busy my mind with stuff that hasn't even happened yet! I then become nervous and self-conscious and worried and … and I wear myself out, more often than not it's for nothing. Is this just me?
Well, the more I'm aware this is what I'm doing – collecting, dramatizing – the more I remind myself to let it go. (sorry, didn't mean to trigger a song.. lol)  So this year I will become even braver and let go of things that don't matter, stop the clutter, both in my house and in my mind and think simple. Are you with me?
If you find yourself needing a reminder to keep things simple, as I often do, feel free to download the printable image below by clicking here and set it out where you need to be reminded most.