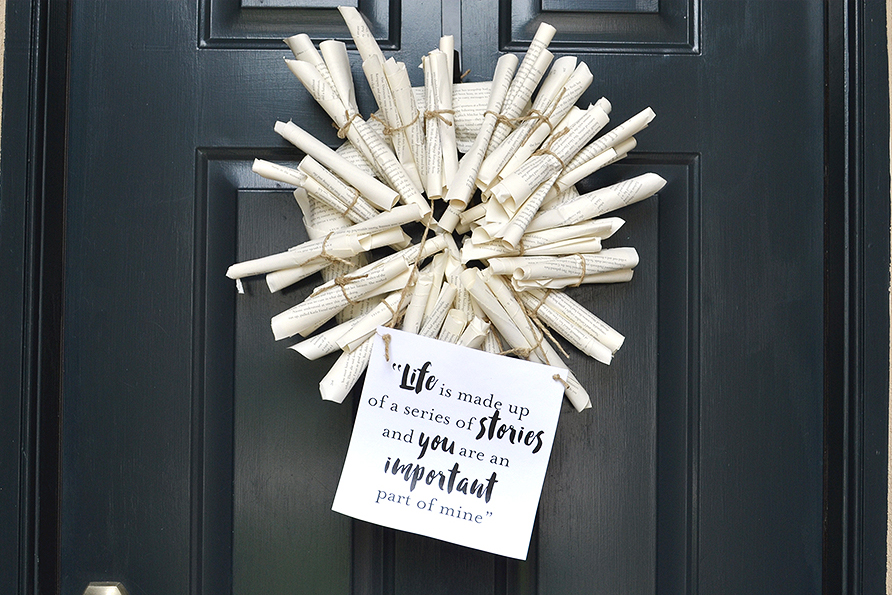 My son's birthday party theme had been in development for about a year and a half and we were finally able to see it through for Jack's 8th birthday. (applause!) My husband convinced me to keep the food, styling and length of the party to a minimum considering how busy things have been this year and due to our house still being in renovation mode.
Though we explored some ideas previously we started hardcore planning about 2 weeks before the party (told you it had been busy!) and Jack was full of so many great ideas. You could literally see his little wheels turning. He loved taking ownership of his party and it was amazing to see him come alive when we chatted about games and snack ideas. Being the great extrovert Jack is though, all he truly wanted was to spend time with his friends and family.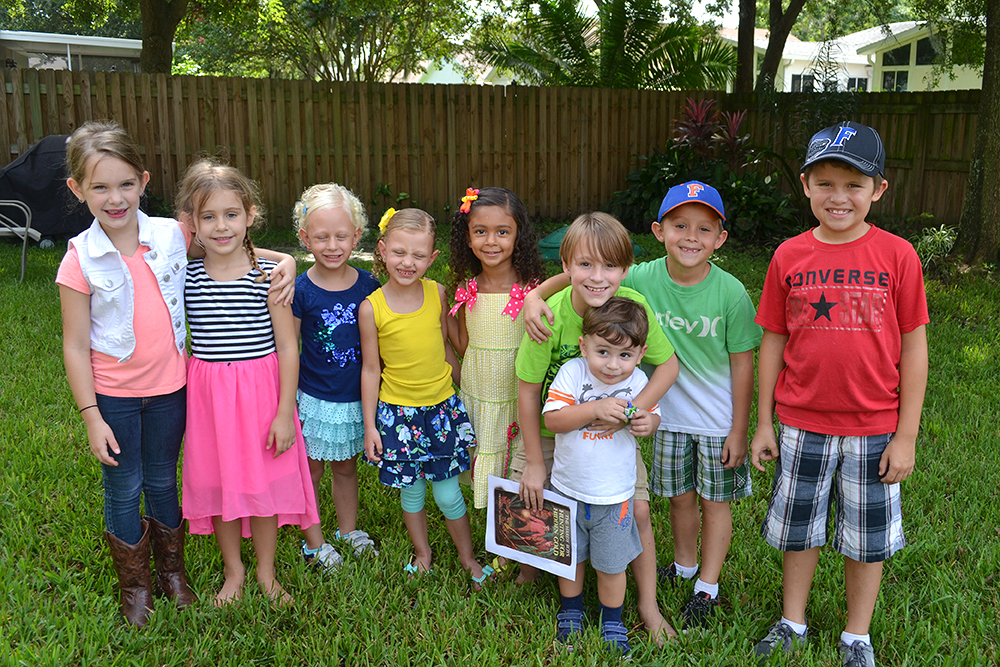 On my part, and probably to no surprise, I was especially excited about the invitations I designed. I wrote a cute poem, illustrated a couple of little people and created a little "book" to go with the theme. I absolutely loved how these turned out, especially when my friend so graciously printed them for me at her print shop – I was over the moon! (See the whole invitation at the end of the post below.)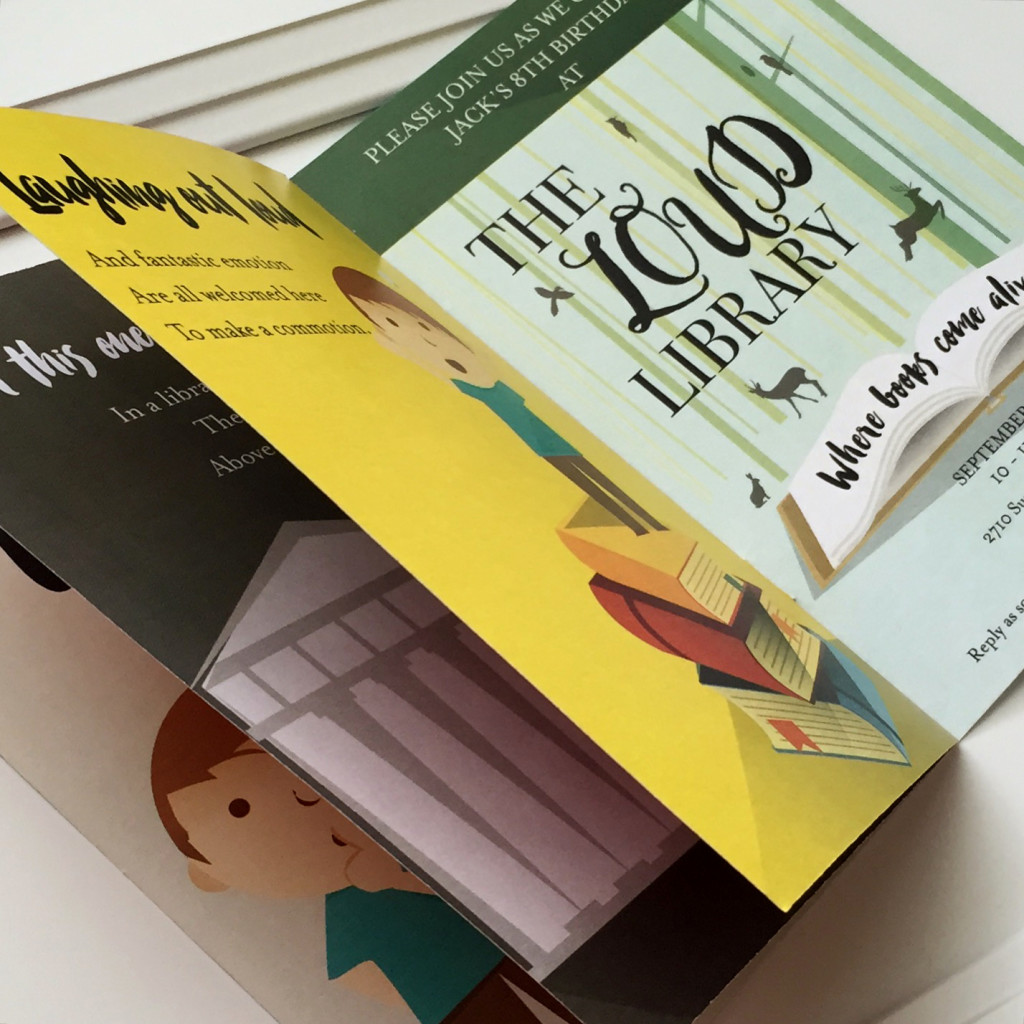 You might be wondering how we came up with the "Loud Library" concept. In scoping out library theme ideas I came across a comment about how there should be a library that was loud and no one should be able to keep their stories to themselves. Well, Jack has an intense love for reading. Couple that with the fact that everything is his life is done with vibrant volume I mean passion – he has no middle and life is usually loud, creative and exciting – creating a "Loud Library" seemed to fit perfectly, though it was a challenging task to put that into a practical party.  Once the ball started rolling though, it was hard to pull back those creative reigns.
The invitations included personalized library cards with which guests would check out their "books" aka favors.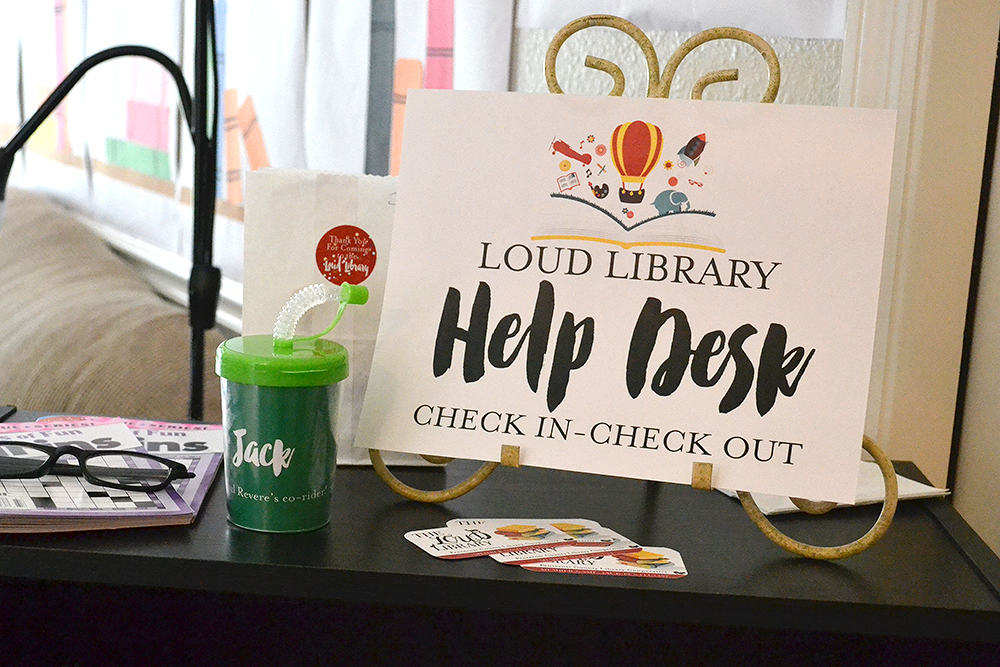 Upon arrival the young guests were taken to the craft section of the 'library' (aka the patio) and each created their own funny book mark. I grabbed this great idea from here. Big thank you to a couple of amazing moms who jumped in and led the craft.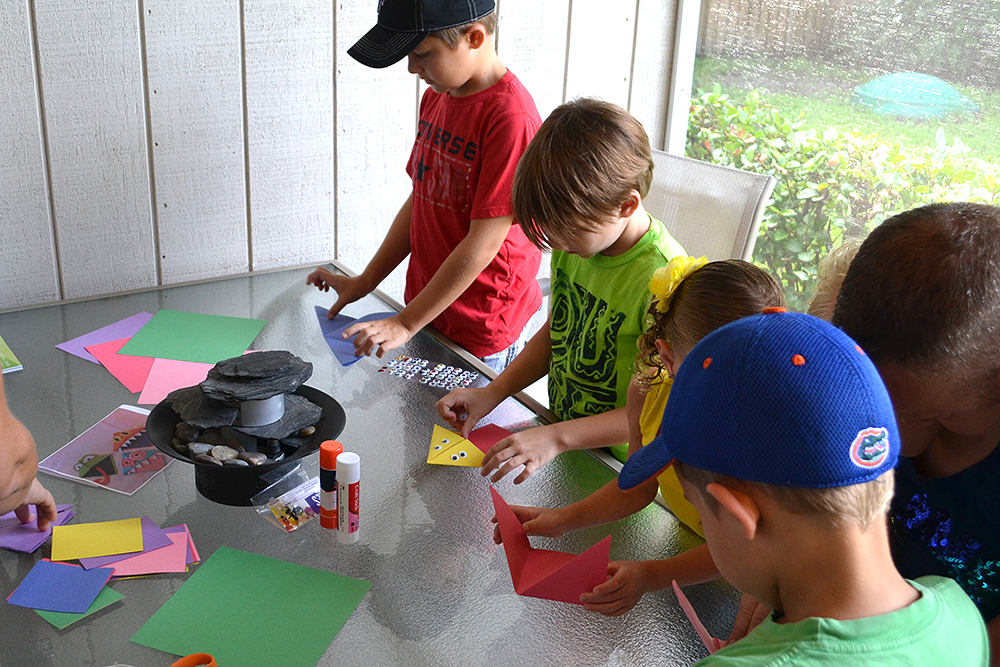 When most everyone arrived we celebrated with snack time and cake. Unfortunately I didn't grab many photos of the snack table but it included items from some of Jack's favorite stories. Jack's birthday cake was made of delicious donuts – his favorite being chocolate covered with sprinkles. (gotta have sprinkles)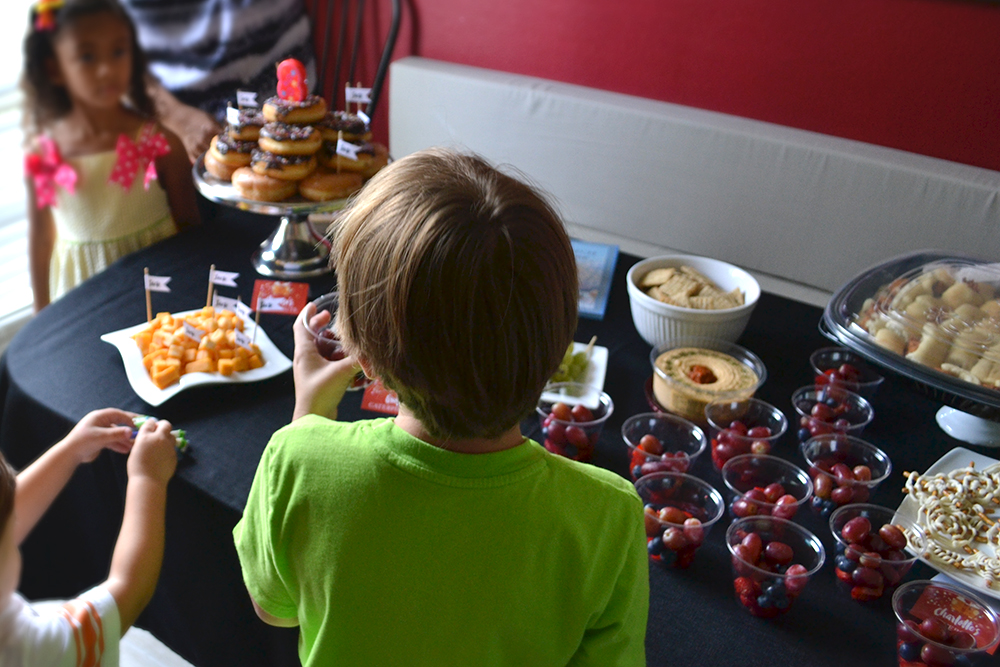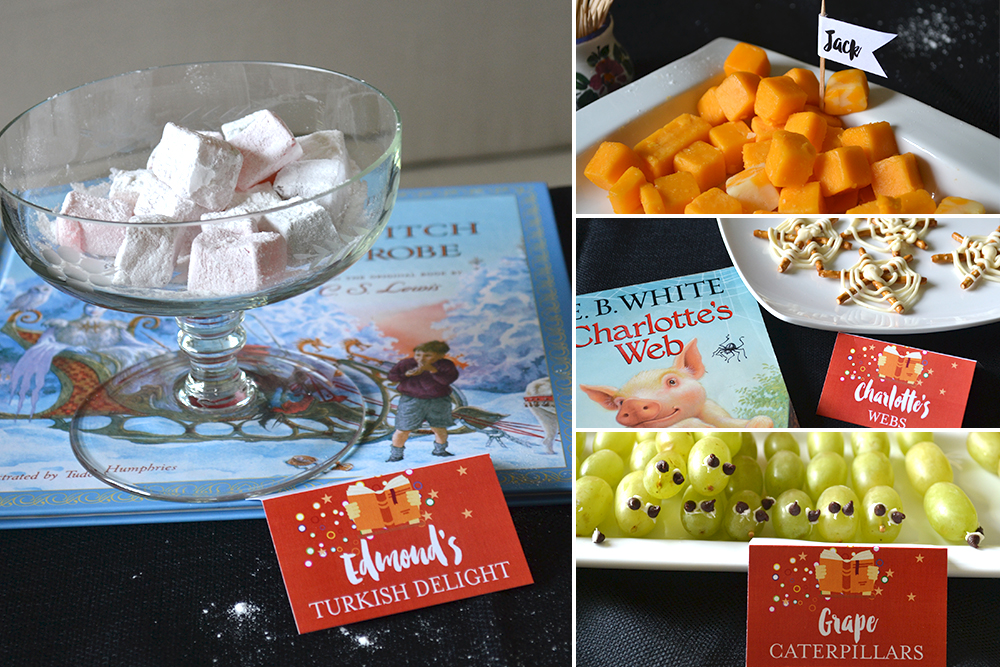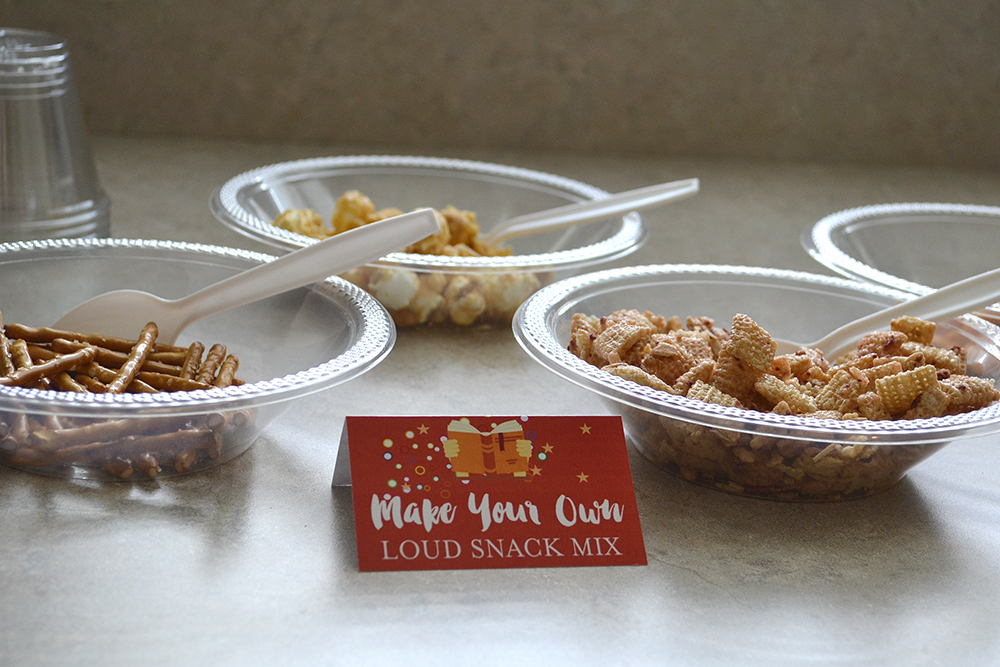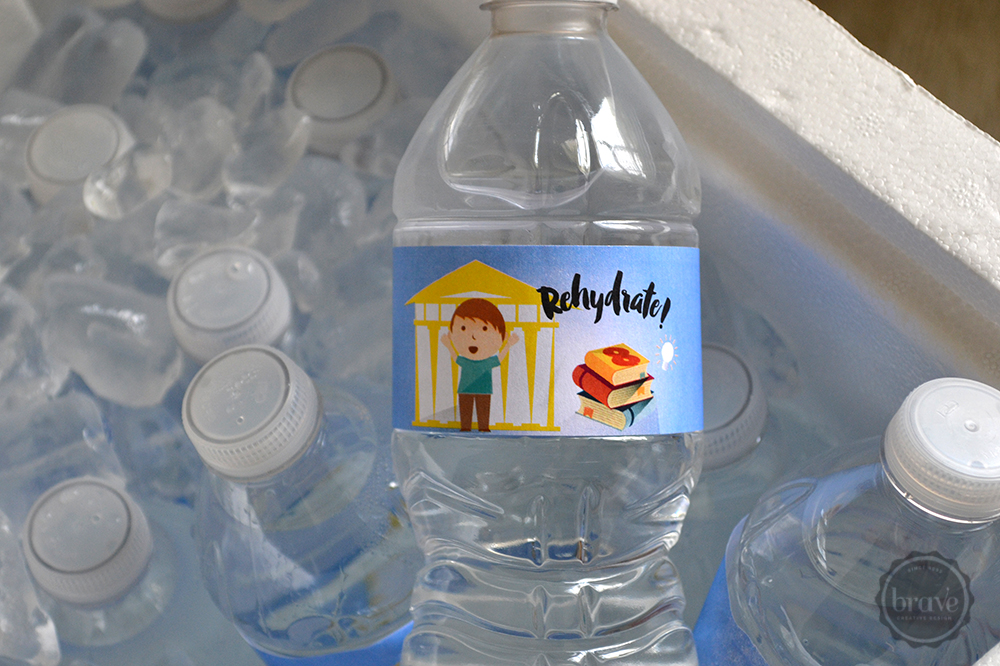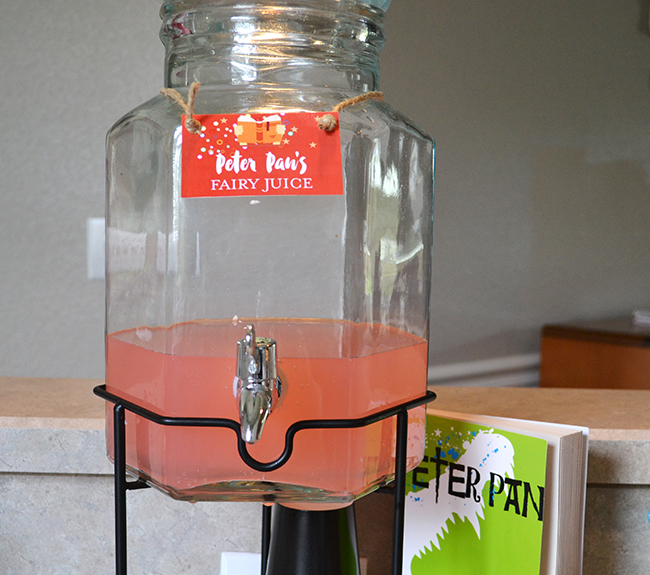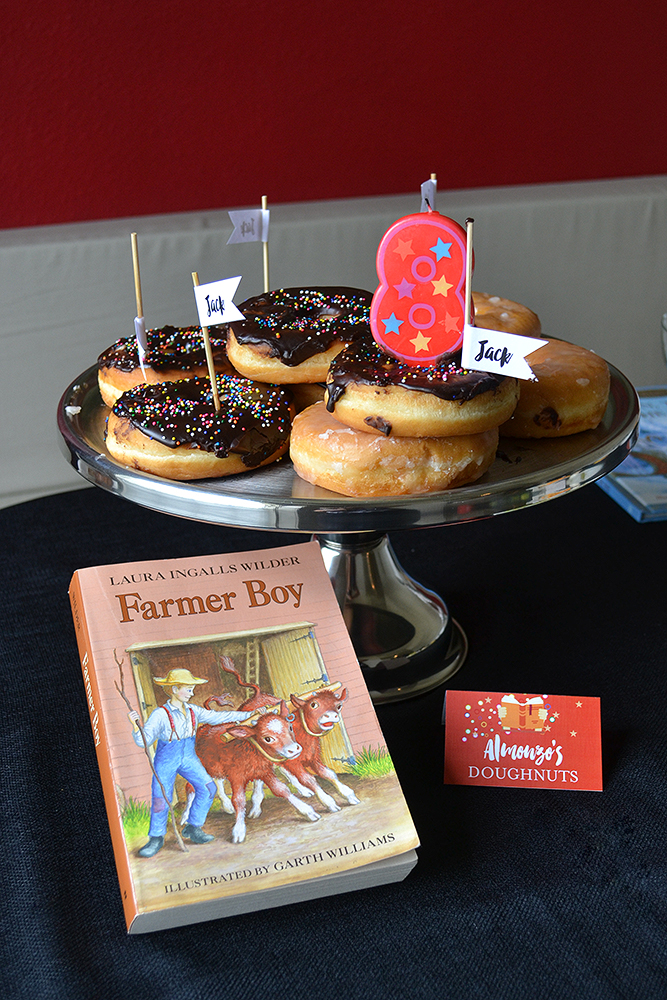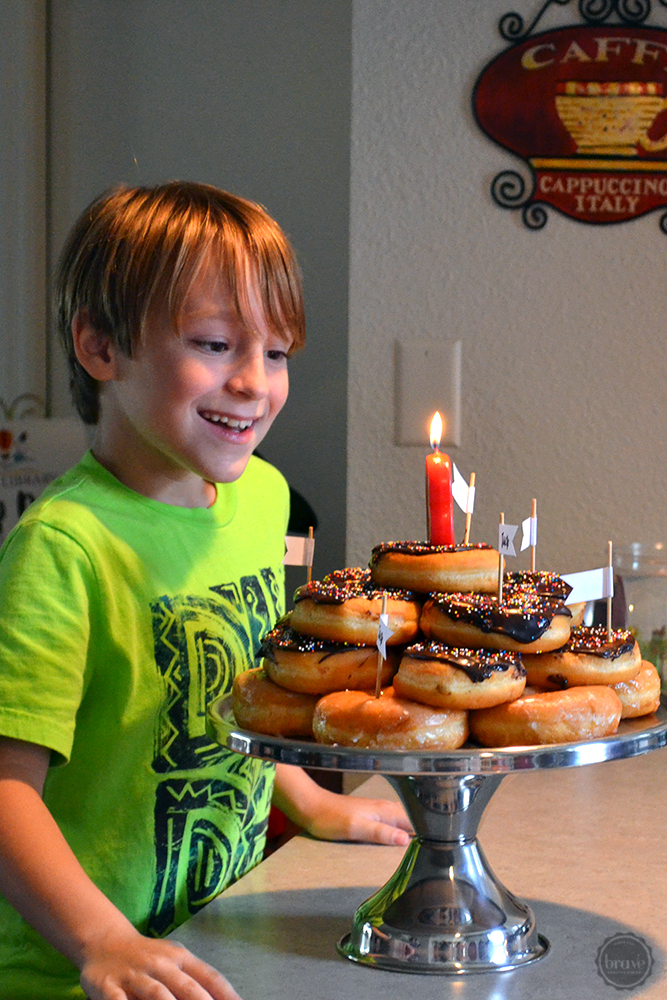 The kids enjoyed just playing but one of the organized games included hunting for gold – inspired by the Hardy Boys book Jack read earlier in the year.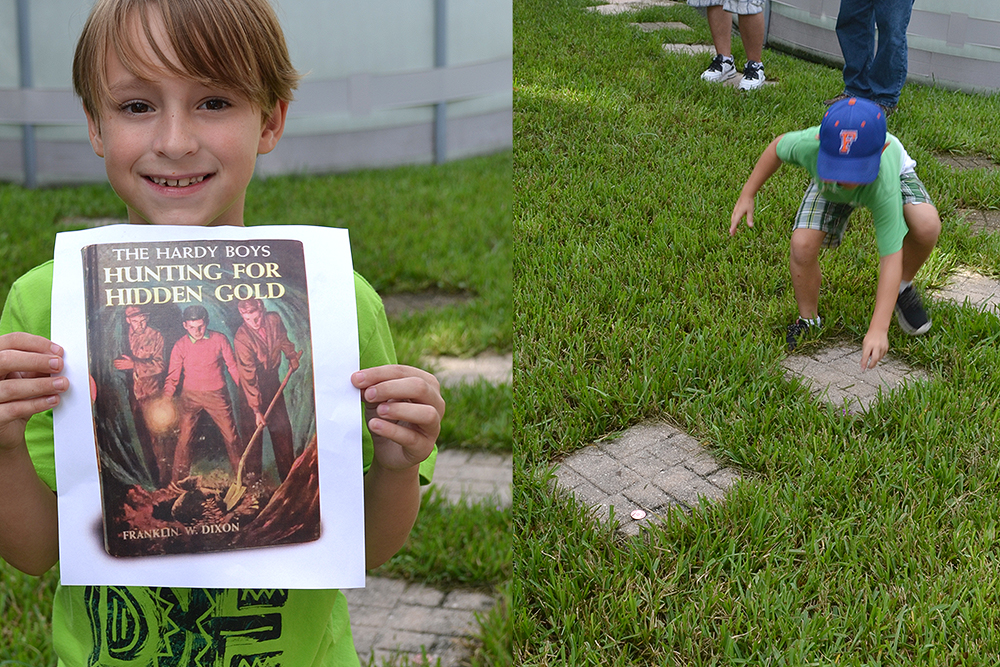 My favorite decor was the bookshelf backdrop. I had Jack's help until it became a bit monotonous. Easel roll paper and construction paper adhered with a glue stick and voila! Instant library. On the other side of the room we glued loose pages from a book onto a poster board and bent it so it would look like it was exploding from the wall – at least that was the idea. ha!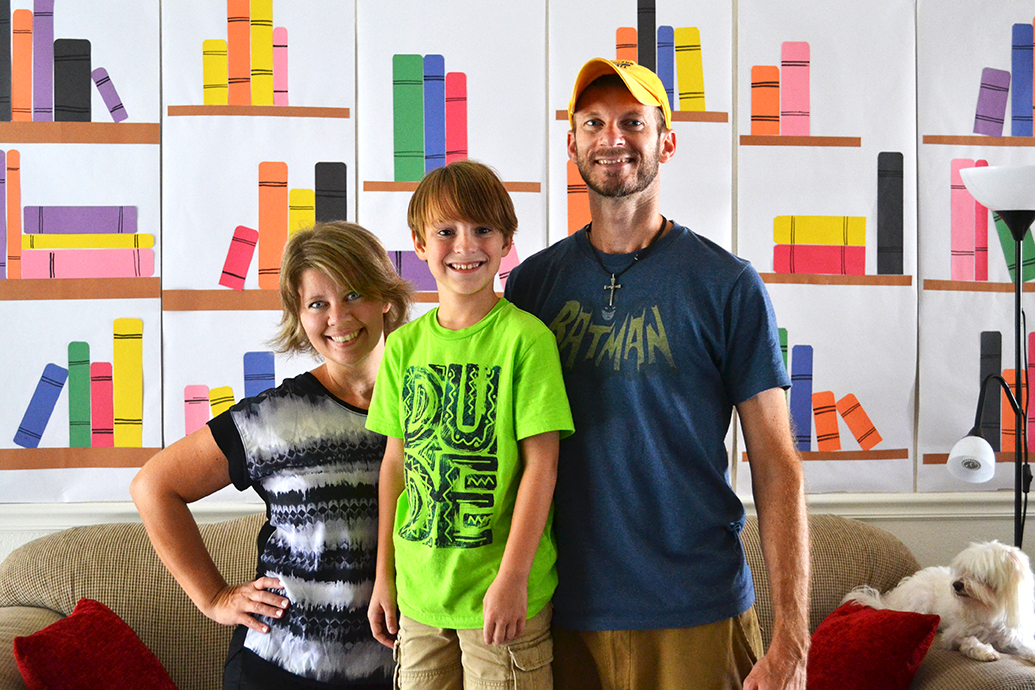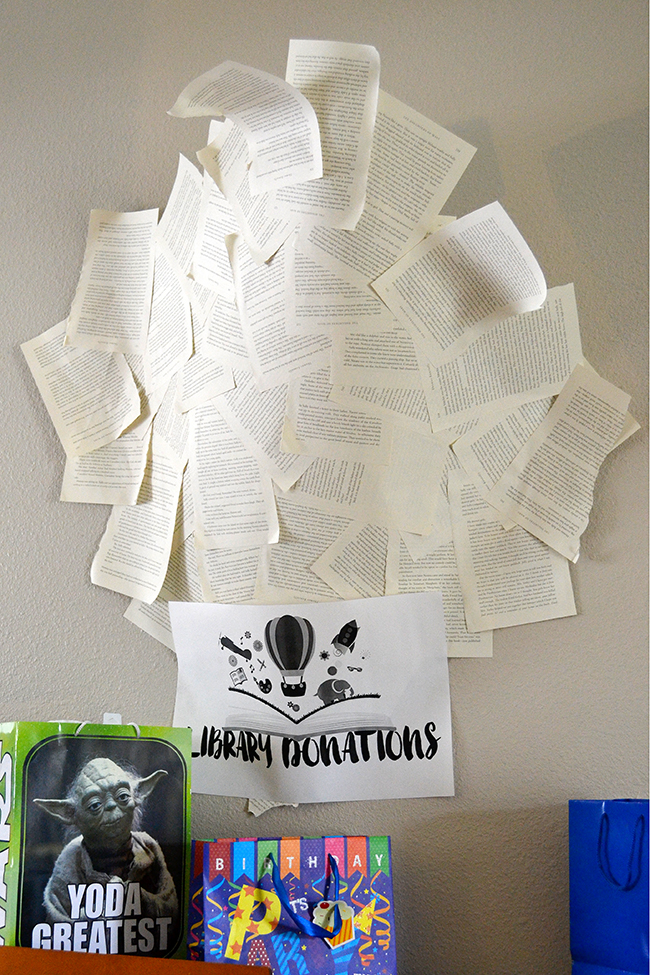 To include the wonderful librarians (adult guests) we had fun with a group Star Wars Mad Lib. It was a perfect soft ending to the party.
As I mentioned earlier, upon leaving  the library the librarians were able to check out a book (crossword puzzles, sodoku, etc.) and the young guests went home with a personalized sipper cup, some candy, and their homemade bookmark.
Jack truly enjoyed his party and I am so thankful for family and friends who spoil him.
Huge thank you to my guests for enduring 90+ minutes of "LOUD"!