We have a few digital packages to help point you in the right direction. We'd be happy to answer any questions or provide a quote.
Click here to contact us with details about your project.

Custom/Unique Blogger Template Design
starting at $250
Includes:
• Header/Banner
• Background
• Layout (2 columns)
• Navigation menu design (Tabs/Pages) section
• (1) 150x150px or 125x125px Blog badge (button)
• Social media buttons/chicklets (to be placed in the sidebar area)
• Favicon
• Post signature, if design accommodates
• Post divider, if design accommodates
• Gadget/sidebar title design, if design accommodates
• About Me sidebar graphic, if requested
• Installation
 Does not include Logo design
---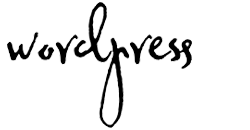 The following packages do not include logo design. (Logo design services are available!)
Client is responsible for setup of self-hosting account with WordPress already installed
(assistance is available for domain and hosting setup)
Blogging Site
starting at $500
Genesis Framework and child theme with customization including
• Custom header
• Background graphic/pattern or white
• Menu styling
• Text and link color coordination for entire site
• Stylized social media buttons
• Custom favicon
• Sidebar title styling (design dependent)
• Blog post signature
• Blog Badge with grab code
• About me sidebar graphic
• Standard wordpress plugins installation
• Theme installation
Small Business Basic
starting at $900

In addition to the items in the previous package:
• Home page setup and styling (optional slider placement)
• Creation of informational pages for menu tabs and blog (does not include content)
• Contact form
• Pin it hover custom graphic
Small Business Complete
starting at $1,500

In addition to the items in the previous package your site will be ready to go with the following:
• Setup/Styling of content for each of the static pages
• Setup of up to 10 Image/portfolio galleries with content
**Please note that I will be using my own copy of the Genesis Framework on your wordpress site. This means you will not have access to the members-only areas of the StudioPress website. If you require access to the members-only areas of the StudioPress website, you will need to purchase the Genesis Framework separately.
If you do not see some items you would like included in your design, feel free to let me know and we can chat. Once we're all set I'll also send over a questionnaire to be sure we're both on the same page and neither of us have any surprises.
For multiple reasons I primarily work via email. We'll go over your design needs and requests while I gather a ton of information from you, including the questionnaire. When I've come to understand your style, I'll start designing. If you have a pinterest account I suggest starting a board (secret, if you like) collecting websites/images that illustrate the different style/colors/examples you'd like to include for inspiration for your site.
Process:  I'll setup a preliminary design (mockup) of the template for you to review via email. You'll look over the layout for overall design and 'feel'. You'll have the opportunity for a couple of rounds of revisions and then I'll move the design to code and put up a test blog for you to review. At this point the design should be pretty final with an opportunity for just a couple more revisions. After this I'll install the design on to your hosting site account and tweak or add the gadgets on your page to make them work with the design.
Things to note:
~Does not include logo design or manipulation
~Logos not provided in a vector format (ai, eps, pdf) might limit the design possibilities
~Colors for your design will come from your logo unless otherwise requested.
~FTP information will be necessary for installation (supplied by host provider)
~Only 'complete' package includes styling of individual page content or uploading of gallery artwork
~Does not include setup of hosting service, though I will help guide the process if needed.
A 50% deposit is required at the onset of the project, via paypal, with the remainder due when the design has been approved, just before installation.